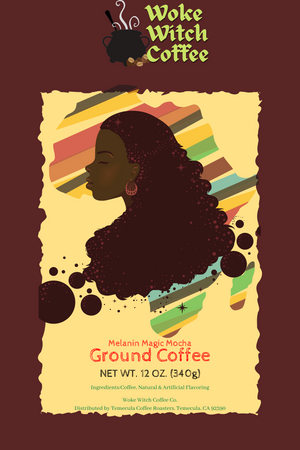 Melanin Magic Mocha - 12 OZ Ground
Sale price Price $19.99 Regular price
 A magical blend of chocolate and rich roast coffee. I dedicate this mocha blend to all the beautiful kings and queens making magic happen and getting stuff done every day!  
Roast: Medium
This all natural flavored coffee has a rich chocolate decadence gently infused into a medium roast specialty grade arabica bean.
All of our flavored coffees start as specialty grade single origin coffee roasted in small batches to a smooth medium. Each order is then carefully flavored with high quality flavoring oils while still warm. 
*All Natural Flavoring
12 Oz Ground Coffee