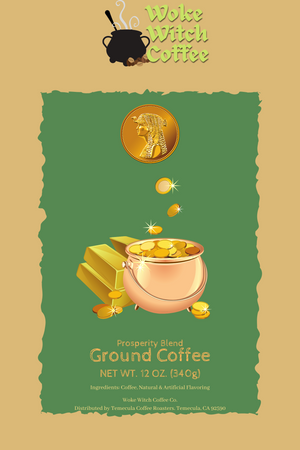 Prosperity Blend - Bulk Options
Sale price Price $23.99 Regular price
"Cinnamon in your cup will bring you luck"
Cinnamon is strongly connected with wealth, prosperity, abundance, and luck. Add this smooth blend to your morning routine to set the intention for your whole day!
Roast: Medium
The combination of cinnamon and hazelnut pair perfectly with this medium roast coffee for a smooth, mellow cup of delight.
All of our flavored coffees start as specialty grade single origin coffee roasted in small batches to a smooth medium. Each order is then carefully flavored with high quality flavoring oils while still warm. 
*Natural and Artificial Flavoring
Bulk Options are available in Standard Ground, Espresso, and Whole Bean in the following sizes:
1 LB, 2 LB, 5 LB, 12 LB
Bulk options are black and white labeled.