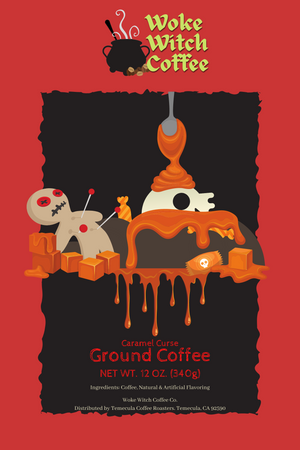 Caramel Curse - Bulk Options
Sale price Price $19.99 Regular price
Curse 'em with caramel! This brew is absolutely spell-binding with undertones of rich caramel that will keep you coming back for another cup.
Roast: Medium
The all natural sweet buttery caramel flavor on this medium roasted coffee is fantastic alone or as the base for your blended drinks.
All of our flavored coffees start as specialty grade single origin coffee roasted in small batches to a smooth medium. Each order is then carefully flavored with high quality flavoring oils while still warm. 
*All Natural Flavoring