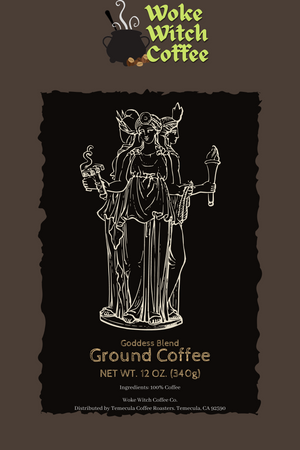 Goddess Blend - Bulk Options
Sale price Price $23.99 Regular price
The Triple Goddess, Hecate is the goddess of the night and witchcraft. Let this deep rich blend wrap you in a warm cloak of magic and richness. This warm Guatemalan blend has notes of dark chocolate and butterscotch. 
Certification/Grading: SHB
Roast: Medium
Tasting Profile: Dark chocolate, bright fruit, butterscotch.
Grower: Smallholder farmers from Antigua
Variety: Bourbon, Catuai, Caturra, & Typica
Region: Antigua Guatemala
Altitude: 1200-1616 M
Soil Type: Volcanic Loam
Process: Fully washed and sun dried.
Bulk Options are available in Standard Ground, Espresso, and Whole Bean in the following sizes:
1 LB, 2 LB, 5 LB, 12 LB
Bulk options are black and white labeled.