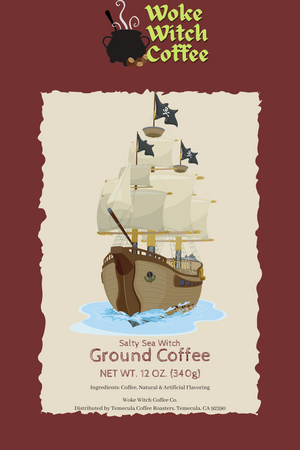 Salty Sea Witch - 12 OZ Ground
Sale price Price $19.99 Regular price
Sea witches draw power from the water element and the powerful attributes of the sea - ever-changing, mysterious, sometimes wild, and mystical beneath the surface. How do you tap into your inner water witch?  A treasure blend of flavors to get you moving. Chocolate, salty caramel and just a hint of hazelnut. 
Roast: Light/Medium
Flavor: Turtle
Natural flavors of caramel and hazelnut combined with a medium roast blend.   
All of our flavored coffees start as specialty grade single origin coffee roasted in small batches to a smooth medium. Each order is then carefully flavored with high quality flavoring oils while still warm. 
*All Natural Flavoring
12 Oz Ground Coffee